Looks like this event has already ended.
Check out upcoming events by this organizer, or organize your very own event.
FRAGMENTS SHORED AGAINST THE RUINS

Friday, May 18, 2012 at 7:00 PM

-

Saturday, May 19, 2012 at 9:00 AM (PDT)

San Francisco, CA
Event Details
FRAGMENTS SHORED AGAINST THE RUINS: ANALYTICAL PSYCHOLOGY AND PSYCHOANALYSIS IN A POST-MODERN WORLD
FRIDAY, MAY 18, 2012 - 7:00-9:00 PM
SATURDAY, MAY 19, 2012 – 9:00 AM -5:00 PM
THE COMMONWEALTH CLUB OF CALIFORNIA
595 MARKET STREET, 2ND FLOOR (2ND AND MARKET)
SAN FRANCISCO, CA 94105
8.5 Continuing Education Credits are approved for MD, PhD, LCSW, MFT, RN
Our spring conference takes its name from the 1922 poem by T.S. Eliot, "The Wasteland," a piece that bridges modern and postmodern literature. The phrase evokes imagery of a vessel, once thought unsinkable, lying in pieces, moved to and fro by the surf, its once hidden interior exposed. The past shatters as it collides with the present, but out of the fragments that remain something new can be discovered or re-created. More is learned, and old knowledge can become known anew. Out of the "fragments" of the past, we will explore the present-day realities and future possibilities for analytical psychology and psychoanalysis.
Today, all forms of depth psychology bear witness to global cultural, economic and ecological upheaval. The inherited social fabric has become frayed and a radical questioning of the conventional order is taking place—particularly in terms of the understanding of self and other, gender, economic disparities, social justice, and the ecological environment. This conference brings together thoughtful and creative voices from analytical psychology, psychoanalysis, philosophy, and literary criticism to present their work and enter into dialogue with each other and with all those in attendance, as we explore how to refocus, enliven and recreate depth psychology in a new century. Through presentations, discussion panels and break-out groups this conference offers an opportunity to rethink our relationship with theory and clinical practice.
Lunch will be served on Saturday.
Follow this link for driving and parking directions: http://www.commonwealthclub.org/contact-us/directions-parking
CONFERENCE PRESENTATIONS INCLUDE:
FROM MIND TO WORLD, FROM DRIVE TO AFFECTIVITY: A PHENOMENOLOGI­CAL–CONTEXTUALIST PSYCHOANA­LYTIC PERSPECTIVE
The keynote presentation of Fragments Shored Against the Ruins will be given by Dr. Stolorow, a leading voice for decades, both nationally and internationally, in the development of self psychology theory, intersubjectivity, relational theory, and, most recently, phenomenological contextualism in psychoanalysis.  He will present the evolution of the basic ideas in intersubjective systems theory leading up to the development and articulation of the phenomenological-contextualist psychoanalytic perspective, a framework for clinical work that investigates and illuminates worlds of emotional experience within intersubjective, relational contexts.
Robert D. Stolorow, PhD, is a founding faculty member of both the Institute of Contemporary Psychoanalysis, Los Angeles, and  the Institute for the Psychoanalytic Study of Subjectivity, New York City. He is the author of World, Affectivity, Trauma: Heidegger and Post-Cartesian Psychoanalysis (Routledge, 2011) and Trauma and Human Existence: Autobiographical, Psychoanalytic, and Philosophical Reflections (Routledge, 2007) and coauthor of eight other books. He received his PhD in clinical psychology from Harvard University in 1970 and his Ph.D. in philosophy from the University of California at Riverside in 2007.
CONVERSATIONS WITH SHADES OF THE PAST: TURNING GHOSTS INTO ANCESTORS
Jeanne C.  Harasemovitch, LCSW, is a psychoanalyst , member and  faculty of the San Francisco Center for Psychoanalysis, lecturer at the Psychoanalytic  Institute of Northern California and Oregon Psychoanalytic Center,  and editorial board member of fort da.  She publishes essays, reviews, and interviews on psychoanalysis and the arts and is a contributor to an upcoming collection of essays entitled Conversations on Adolescence.  Her 2011  essay, "(A)Temporal Dialectic: Creative Conversations between Timelessness/Time and Transference," received the Karl A. Menninger Memorial Award.  She practices psychoanalysis in Berkeley, CA, and offers consultation and study groups that emphasize psychoanalysis as a creative process.
THE PRIMARY DISCOURSE OF PSY­CHOANALYSIS
Michael Horne, MD, is a psychoanalyst in private practice in San Francisco, California. The recent Editor for the Americas of the Journal of Analytical Psychology, the international Jungian journal based in London, Dr. Horne is interested in the philosophical underpinnings of psychoanalytic concepts and practices. His latest publication was in the Journal of Analytical Psychology in 2009, and was titled "Elephants painting? Selfness and the emergence of self states as illustrated in contemporary conceptual art."
THE ANA­LYTIC CANDIDATE STRIPPED BARE BY HER INSTITUTE, EVEN
Jane Reynolds, PhD, is a clinical psychologist and Jungian analyst who has had a private practice in Berkeley for over thirty years. She is on the teaching and supervising faculty at The Psychotherapy Institute in Berkeley. Dr. Reynolds  has taught and lectured in diverse academic and training venues on a wide variety of topics  including shame in clinical work, supervising difficult populations, social class and psychoanalysis, multicultural dream theories, desire and longing in the analytic dyad, addiction as initiation and most recently, the tattoo in the consulting room.
FROM FRAGMENTS TO THE CHRISTIAN CHICKEN: DEPTH PSYCHOLOGY AND "WILD WRITING"
Susan Rowland, PhD, is Core Faculty at Pacifica Graduate Institute and formerly Professor of English and Jungian Studies at the University of Greenwich UK. Specializing in Jung, gender and literary theory, her books include Jung: A Feminist Revision (2002), Jung as a Writer (2005) and C.G. Jung in the Humanities (2010). Her new book is The Ecocritical Psyche: Literature, Complexity Evolution and Jung (2012). From 2003-06, Dr. Rowland served as the founding chair of the International Association for Jungian Studies. She currently teaches in  a hybrid Jungian/Archetypal Studies program and in  a Master of Arts program in Engaged Humanities and the Creative life at Pacifica.
FALLING INTO THE LIFE OF LANGUAGE
Ronald Schenk, PhD, LCSW, LPC, originally trained in theater in Berkeley and San Francisco and performed in experimental theater in New York and London. He received his Master's Degree in Social Work from Washington University, St. Louis, and his initial training in psychoanalytic psychotherapy in New Haven.  He lived and worked with the Navajo Nation before receiving a Ph.D. in Psychology with a specialization in phenomenological psychology from the University of Dallas,   Dr. Schenk trained in Jungian analysis with the Inter-Regional Society of Jungian Analysts where he has been a Senior Training Analyst for many years and acted in several administrative capacities, most recently serving as President.  He is currently in private practice in Dallas and Houston where he teaches with both the IRSJA and the Saybrook Institute. In the field of postmodernism he has published, The Sunken Quest, the Wasted Fisher, the Pregnant Fish: Essays in Postmodern Depth Psychology, Spring Publications. His current writing focus is a book on culture, American Soul, as well as another book presenting an approach to clinical practice integrating psychoanalytic, Jungian and archetypal thinking.
Conference Coordinator & Moderator
Steve Zemmelman, MSW, PhD,
is an analyst member of the C.G. Jung Institute of San Francisco and incoming chair of the Institute's Extended Education program. 

 

He is an Associate Clinical Professor in the Department of Psychiatry at the University of California at San Francisco, lecturer in the School of Social Welfare at the University of California at Berkeley, and core faculty member at the Sanville Institute for Clinical Social Work and Psychotherapy. 

 

He is in private practice of Jungian analysis and psychotherapy in San Francisco and Berkeley. 

 

Dr. Zemmelman has published numerous papers in professional journals over the past twenty-five years on a range of topics including children and families, psychotherapy, Jungian studies, and spirituality.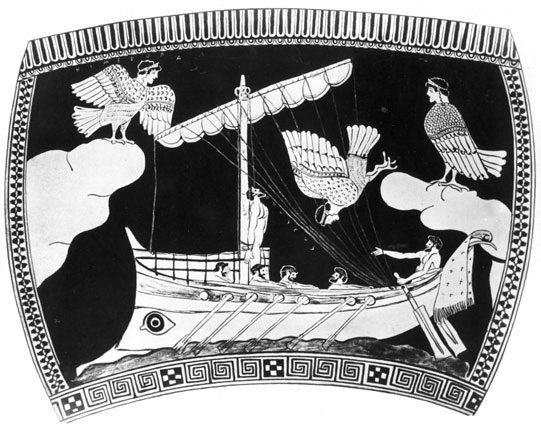 Parking: Parking near the Commonwealth club is limited, public transportation is recommended. Please visit their website for detailed parking information and directions: http://www.commonwealthclub.org/contact-us/directions-parking
Cancellation policy: Registration refunds (less a $25 administrative fee) will be issued for requests received by email at jturner@sfjung.org on or before 5pm on Friday, May 11 2012. No refunds will be issued after that date.
Lunch will be served on the premises on Saturday.
8.5 AMA PRA Category 1 Credits™ for MD, PhD, LCSW, MFT, RN
When & Where
595 Market St


San Francisco

,

CA

94104


Friday, May 18, 2012 at 7:00 PM

-

Saturday, May 19, 2012 at 9:00 AM (PDT)
Add to my calendar
Organizer
The Jung Institute of San Francisco
The C.G. Jung Institute of San Francisco
The C. G. Jung Institute of San Francisco is a non-profit educational and community service organization that devotes itself to the furtherance of Jungian thought in clinical work and in cultural discourse. In addition to its Analytic Training Program, the Institute provides educational events for the general public, seminars for professionals, and produces Jung Journal: Culture and Psyche, now published by Taylor & Francis. The Institute houses an extensive library and offers a sliding scale psychotherapy clinic.  Friends of the Institute, an auxiliary organization, welcomes new members.

For more information, please visit us online at www.sfjung.org.